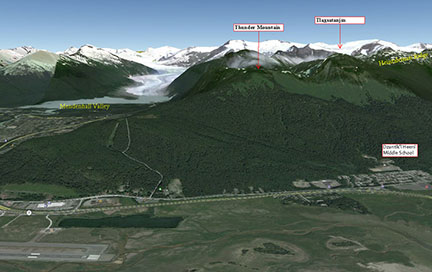 Tlax_satanjín – "idle hands"
In March, the U.S. Board on Geographic Names officially recognized a peak near Juneau as Tlaxsatanjín, a decision for the record books. It's the first geographic feature with a federally recognized name in Tlingit. University of Alaska Southeast professor Lance Twitchell submitted the request for the official recognition of Tlaxsatanjín (meaning "idle hands" or "hands at rest"), a name that's been used for hundreds of years.
Read the story and hear the pronunciation for Tlaxsatanjín.